فیلتر بیرونی یخچال ساید سامسونگ

محصول کشور : کره جنوبی Made in Korea
سال ساخت: 2018
سطح کیفی: (10) 10
ظرفیت: 2500gal , 9,500lit
نام تجاری: DA29
گارانتی: دارد
275،000تومان 195،000 تومان
نحوه سفارش (یکی از دو روش زیر):
1. سفارش تلفنی

2. سفارش اینترنتی
محصول شما رایگان و یک ساعته ارسال خواهد شد.
فیلم آموزش نحوه نصب و چگونگی تعویض فیلتر یخچال ساید بای ساید سامسونگ به زبان فارسی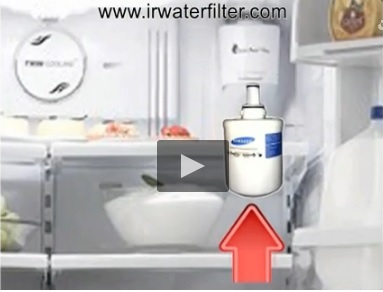 فیلتر یخچال ساید بای ساید سامسونگ لیوانی
ارسال رایگان
فیلتر یخچال ساید سامسونگ آکوا پیور
فیلتر یخچال سامسونگ آکوا پیور
فیلتر ساید سامسونگ آکوا پیور
فیلتر یخچال ساید سامسونگ آکوا پیور
فیلتر سامسونگ آکوا پیور
فیلتر یخچال ساید سامسونگ
فیلتر سامسونگ
فیلتر آب ساید سامسونگ آکوا پیور
فیلتر تصفیه اب یخچال ساید سامسونگ آکوا پیور
فیلتر تصفیه اب ساید سامسونگ آکوا پیور
فیلتر تصفیه آب یخچال ساید بای ساید سامسونگ آکوا پیور
فیلتر ساید بای ساید سامسونگ آکوا پیور
فیلتر لیوانی سامسونگ اکوا پیور
فیلتر داخلی سامسونگ آکواپیور
فیلتر سامسونگ کره ای
فیلتر یخچال کره ای
فیلتر ساید سامسونگ کره ای
فیلتر ساید بای ساید کره ای اکوا پیور
فیلتر کره ای
فیلتر تصفیه آب سامسونگ کره ای
samsung fridge/refrigerator water filter aqua pure . samsung aqua pure filter
made in china / made in korea
Details
The secret to superior quality beverages is filtered water. The Samsung DA29-00003G Fridge Water Filter improves upon the design of the DA29-00003B making the ever elusive perfect cup of tea achievable. Add the DA29-00003G to your basket and you'll soon be captivated by elite quality water. The DA2900003G, is NOT compatible with the DA2900003F, as they have different connections.



The Samsung Aqua-Pure Plus DA29-00003G fridge water filter fits Samsung fridges with a short round filter
The DA29-00003G is an upgraded version of the DA29-00003B and is designed to fit in the same receiver sockets
Removes significantly more contaminants than the DA29-00003B
NSF 42 & 53 certified to reduce a broad spectrum of contaminants
Improves taste and odor of water and ice

The DA29-00003G is comparable with the following part numbers
177379 AMDA29-00003G AP4444333 Aqua-Pure Plus DA29-00002
DA29-00002A DA29-00002A-B DA29-00002A-8 DA29-000028 DA29-00003
DA29-00003A DA29-00003A-B DA29-00003B DA29-00003F DA29-00003G
DA29-000038 DA29-00003H DA29-0002 DA29-0002B DA29-00028
DA29-0003 DA29-0003B DA29-0003G DA29-G DA2900002
DA2900002A DA2900002B DA29000028 DA2900003 DA2900003A
DA2900003B DA2900003G DA2900003H DA290002 DA2900028
DA290002B DA290003 DA290003G DA61-00159 DA61-00159A
DA61-00159A-B DA61-00159A-8 DA61-159 DA61159 DA97-06317A
DF789 EAP4138214 EFF-6011A ERDA29-00003G FA-0083U
FA0083U HAFCU1 HAFCU1XAA HAFCUI HAFIN2
HAFIN2/EXP PD00001972 PS2509506 RFC0200A RFC1100A
RWF-1010 RWF1010 SGF-DSB30 TADA29-000038 TADA29-00003A
TADA29-00003B TADA29-00003G W10132126 WF-289 WF289
WSS-1 WSS1 DA99-02131A DA99-00494V
Replacement for the Following UPC
60036725290381
60367255290382
8803821890919
036725529038
Fits the Following Model Numbers
40141002010 RFG237AARS RSG257AARS RFG297AARS RF268
RF26VABBP RS21 RS21DGRS RS21DGRS1 RS21DGRS1/XEU
RS21DGRS1XEU DA6100159AB RF267AA RF277AB RFG297
RFG299 RG21DGRS1X RM25KGRS RS19DHNS RS21
RS21D RS21DABB RS21DCNS RS21DCSV RS21DCSV1
RS21DCSV1XEU RS21DLMP RS21DLMR RS21DPSM RS21FASM
RS21FCNS RS21FCNS1 RS21JCNS1 RS21JCSV1 RS21JGMS1
RS21JGNS RS21JGNS1 RS21JGRS RS21JGRS1 RS21JLAL1
RS21JLAT1 RS21JLAT196CF RS21JLBG RS21JLBG1 RS21JLMR1
RS21JLSG1 RS21JPSV RS21JPSV1 RS21K RS21KGNS
RS21KGNS1 RS21KGRS RS21KGRS1 RS21KPSV RS21KPSV1
RS21NCNS RS21NCSV RS21WCSV RS23FASM RS25KCSV1
RS25KGRS1 RS275 RS277 RS530 RS55XKGNS
RS56XDJNS RS56XDJSW RS57XFCNS RS57XKGNS RSE8
RSE8DPPR RSE8DZAS RSE8DZAS RSE8DZAS1/XEU RSE8JPAS
RSE8JPAS1/XEU RSE8JPAS1 RSE8JPUS RSE8JPUS RSE8JPUS1/XEU
RSE8JPUS1 RSE8KPAS RSE8KPAS RSE8KPAS1/XEU RSE8KPAS1
RSE8KPMS RSE8KPMS1/XEU RSG257 RSG5DUMH RSG5DUMH1/XEU
RSG5DUMH1 RSG5DUMH1/XEU RSG5DURS RSG5DURS RSG5DURS1/XEU
RSG5DURS1 RSG5DURS1/XEU RSG5FUBP RSG5FURS RSG5JURS
RSG5JURS1/XEU RSG5PUBP RSG5PUBP RSG5PUBP1/XEU RSG5PUMH
RSG5PUPN RSG5PURS RSG5UCRS RSG5UCRS1/XEU RSG5UUMH
RSG5UUMH RSG5UUMH1/XEU RSH1 RSH1DTPE RSH1FTBP
RSH1JBBP RSH1JBBP1/XEU RSH1JBRS RSH1JLMR RSH7ZNBP
RSH7ZNBP1/XEU RSH7ZNBP1 RSH7ZNBP1/XEU RSH7ZNMH RSH7ZNMH1/XEU
RSH7ZNMH1 RSH7ZNMH1/XEU RSH7ZNRS RSH7ZNRS1/XEU RSH7ZNRS1
RSH7ZNRS1/XEU RSJ1FEBP RSJ1FERS RSJ1FERS RSJ1FERS1/XEU
RSJ1FESV RSJ1JEMH RSJ1KEMH RSJ1ZERS SRS2028
SRS2028C SRS2028GRS RH2777AT RS2533RS RS2545SH
RS2545SH RS255BABB RS255BASB RS255BAWW RS2621SW
RS2623BB RS2623SH RS2623SL RS2623VQ RS2623WW
RS2624WW/XAA RS2630SH RS2630WW RS2644SL RS2644SW
RS2777SL RS21DABB RS21DCSV RS21DGRS RS21DLMP
RS21DLMR RS21DPSM RS21FCNS RS21JLBG RS21K
RS21NCNS RS21NCSV RSE8 RSE8DZAS RSE8JPUS
RSE8KPAS RSH1 RSH1JBRS RS21DGRS1 RS21DGRS1XEU
RFG23UERS RSG5UURS RSG5UUBP RSH7ZNRS RS7567BHCSP
RSH5UBMH RFG23UEBP RSH7UNRS RSH7UNBP DA99-00494V
DA97-06317A DA9706317A DA99-02131A DA9902131A RS21DCSV
RSH7ZNBP RSG5UUSL RSG5UCRS DA99-01774B DA97-06317A-B
DA99-00258A RFG23DERS RSG5UUSL RSH7UNSW RSG5MUBP1
RSH7UNMH RSG5UUSL1X DA99-00494B RSH72NRS RS7567BHCSP
RSH7UNPN RH56J6917SL RSG5MUBP RS21DCNS1/XEU RSG5UUSL1
RSH7UNBP

Installation and replacement procedure for the DA29-00003G fridge water filter:

Slowly turn the old cartridge 1/4 turn to the left (counterclockwise).
Pull the filter straight down and discard (the water will shut off automatically).
Remove the protective red cap from the new filter.
Push the new filter up into the filter cover until the filter stops.
Turn the filter 1/4 turn to the right (clockwise) to lock it into place.
You will feel a stop and the locked symbol should now be lined up with the indicator line above.
Do not over tighten.
Run water through the dispenser for 5 minutes to purge the system.
Check the filter area for leaks.
Reset the "Filter Indicator" light by pressing and holding the Ice Type and the Child Lock (or Moisture Control) buttons simultaneously for 3 seconds (the light should turn green).
Note: If you hold these buttons for more than 5 seconds, you'll cancel the reset process. If this happens, just release the buttons and start over.

When to change a filter: There is a replacement indicator light for the water filter cartridge on the digital panel. This light will turn orange to tell you that you need to replace the filter soon. The filter cartridge should be replaced when the replacement indicator light turns red, or every 12 months, or if you notice a decrease in flow of water.


Important: It is essential that operation, maintenance and filter replacement be carried out in accordance with manufacture's recommended procedures and guidelines for this product to perform as advertised. Failure to do so may void warranty.